Community. Culture. Comfort.
From offering the latest in third-wave coffee to mastering centuries-old brewing methods, Ébrīk Coffee Room believes coffee is a fundamental part of human nature. Unwind after class, or refuel between galleries with coffee, pastries, and snacks.
 
The Ébrīk Coffee Room is currently closed for the summer. Please check back in September to stay updated on the fall's operating hours.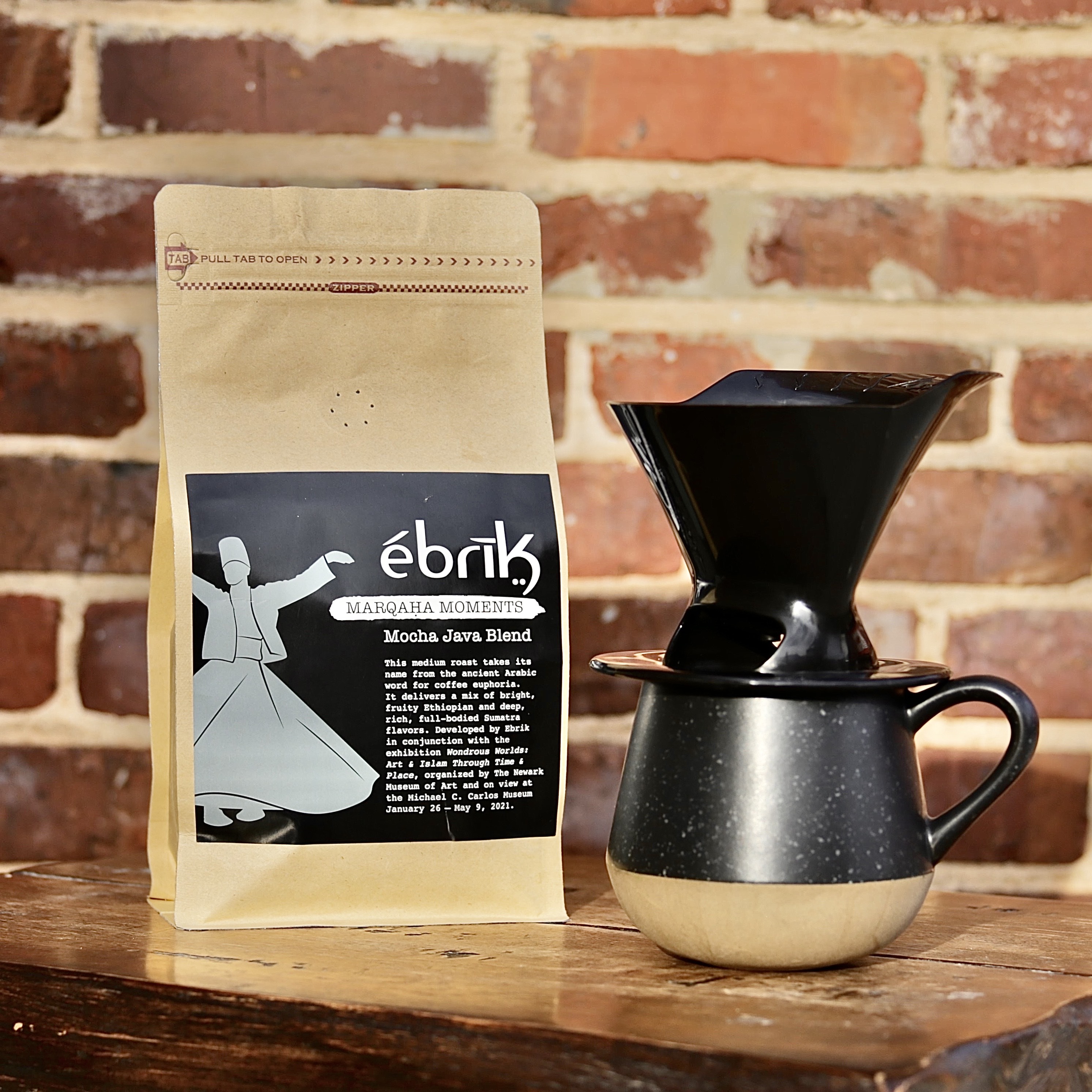 Marqaha Moments
Ébrīk Coffee Room is pleased to offer a special blend, Marqaha Moments, which takes its name from the ancient Arabic word for coffee euphoria. This medium-roast Mocha Java blend delivers a mix of bright, fruity Ethiopian and deep, rich, full-bodied Sumatra flavors and is available by the cup or by the bag. 
$18 / 12 oz.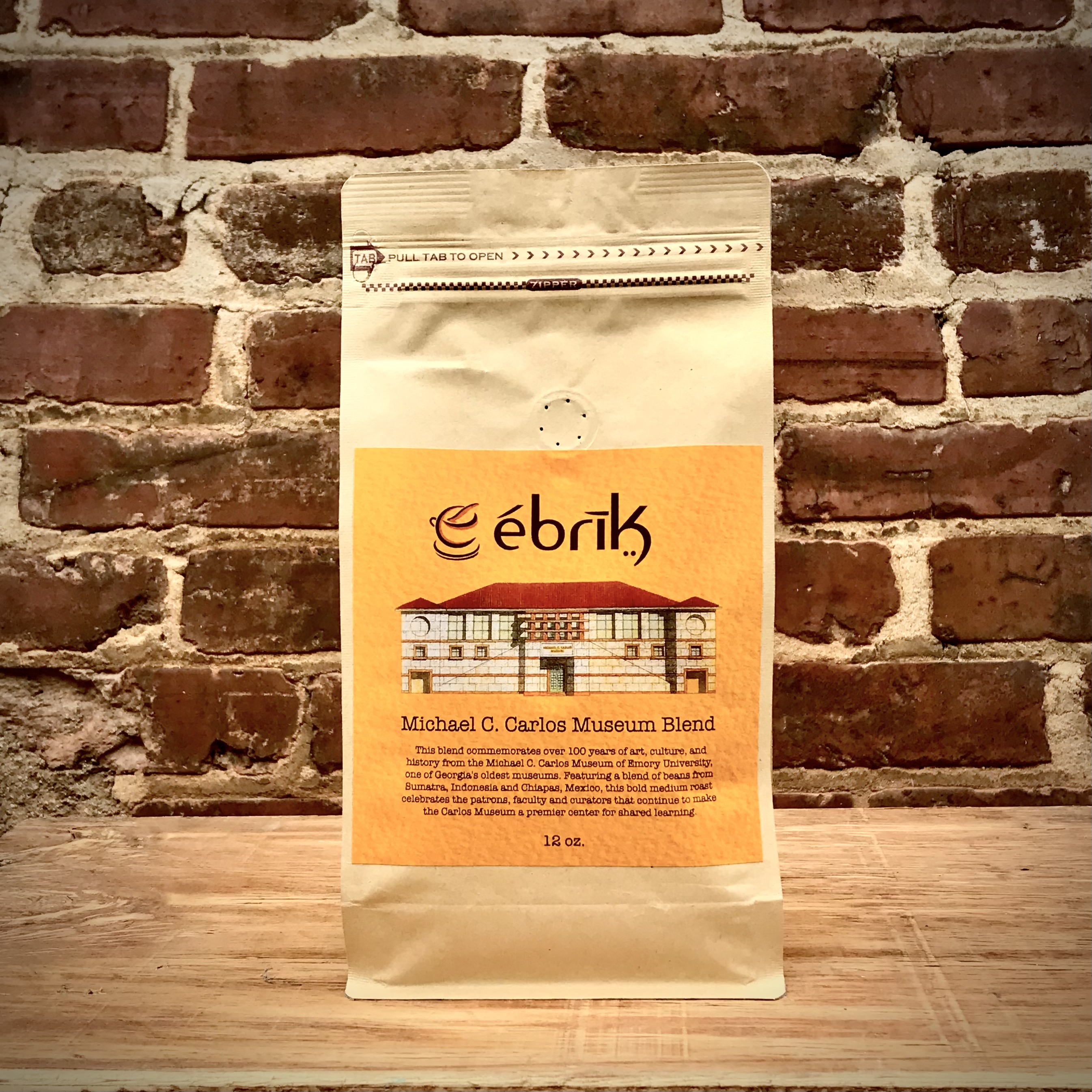 Michael C. Carlos Museum Blend
This blend commemorates over 100 years of art, culture, and history from the Michael C. Carlos Museum of Emory University, one of Georgia's oldest museums. This bold medium roast features a blend of beans from Sumatra, Indonesia, and Chiapas, Mexico, and celebrates the patrons, faculty, and curators that continue to make the Carlos Museum a premier center for shared learning.

$16 / 12 oz.