Of the hundreds of Hindu deities, the elephant-headed god Ganesha is among the most beloved. Known as the "Lord of New Beginnings" and the "Remover of Obstacles," his familiar image can be found near the entrance of Hindu homes, temples, shops, restaurants, and even on the dashboard of cars both in India and here in the United States.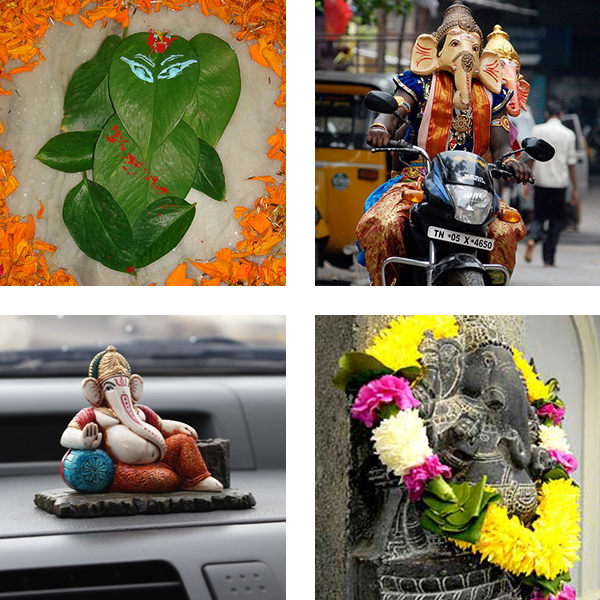 Select any of the highlighted areas on this 9th-century sandstone image of Ganesha to discover more about him.
In the museum setting, the image of Ganesha is bare stone, highlighting the beauty of the material and the artistry of the carving. But in Hindu religious settings, such as in temples and at festivals, statues of deities are dressed and ornamented. One way that Hindus serve and show devotion to god is to adorn him. Hindu gods are also seen as living beings, who would not go around without clothing in daily life!
On Saturday mornings at the Hindu Temple of Atlanta, an important Hindu ritual is performed, the abhishekam of Ganesha, in which chanting priests anoint the god with auspicious, or "life-affirming" substances such oil, milk, yogurt, honey before dressing and adorning him with jewels and flowers.