In this 11th-century sandstone carving, the cosmic ocean teems with life and serves as a resting place for Vishnu , preserver of the universe. At different times, in different ages, Vishnu is called upon to defend and bring order to a threatened world. In between, outside of time, he sleeps.
Select highlighted areas to learn more about this sculpture.
One of the earliest versions this scene is found on the south exterior wall of the 6th-century Temple of Vishnu at Deogarh, in Uttar Pradesh, India.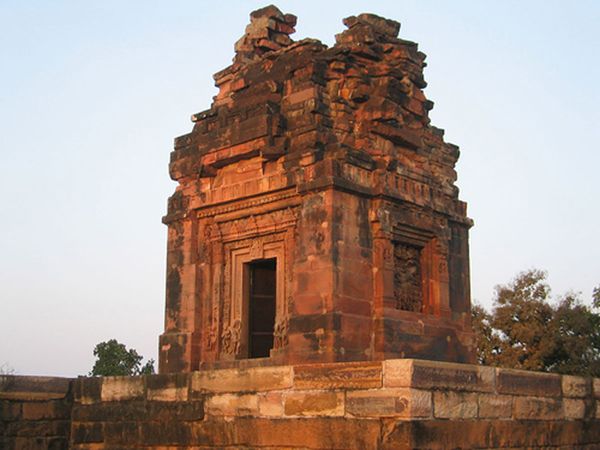 This small brick temple in the form of a simple square is decorated with scenes related to Vishnu carved in niches on three sides.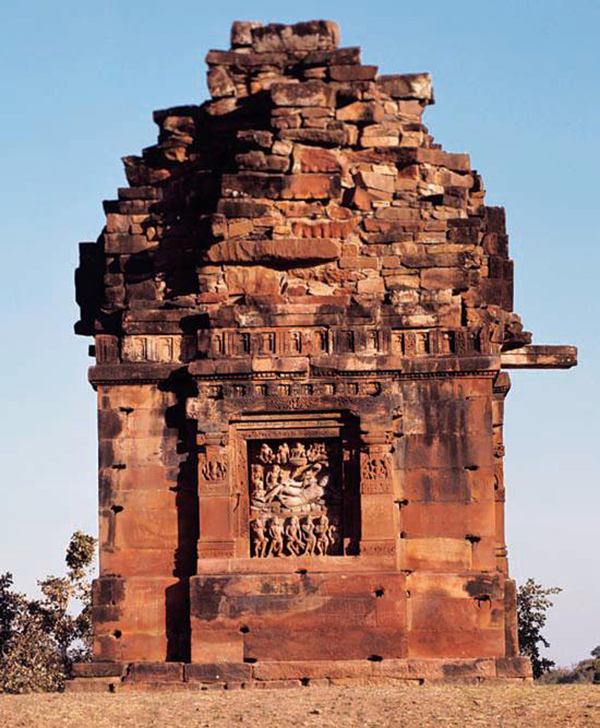 In some ways, this early sculpture is like the Carlos one, but in others it is very different. Look closely to discover the differences.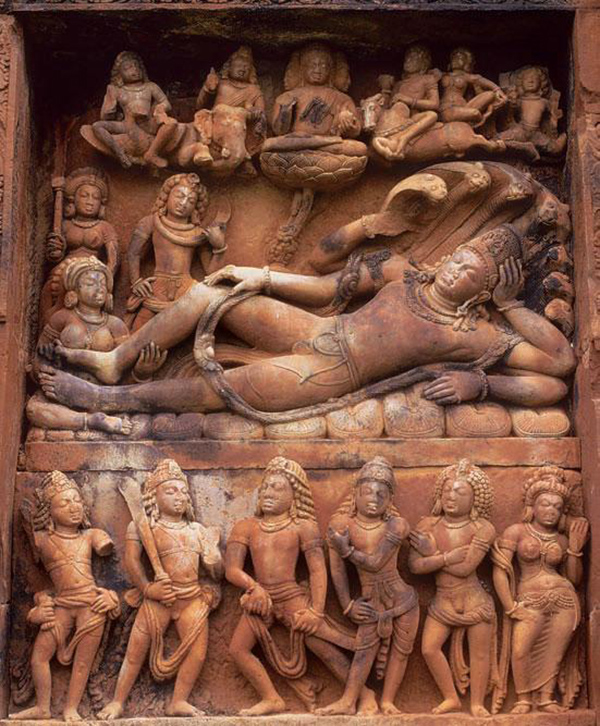 In the 11th century, when the Carlos Museum's sculpture was carved in the area of Madhya Pradesh, India, a worshipper would have encountered it in one of several bands of sculpture that completely enveloped the towers of a temple as seen here.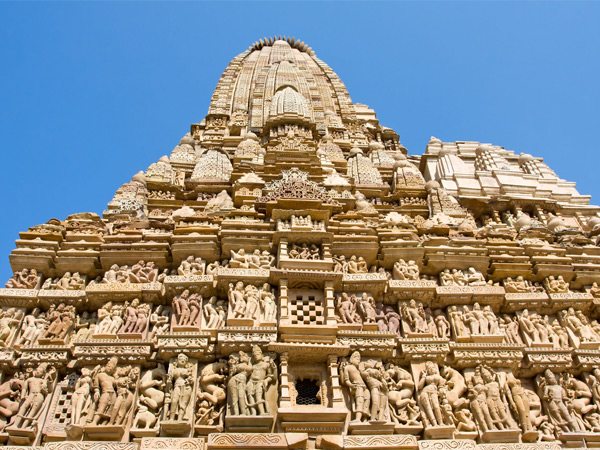 The image of Vishnu Resting on the Cosmic Ocean can also be seen on the exterior of the Hindu Temple in Atlanta, Georgia.