Image

Camp Carlos is Back, in Person!
We have missed welcoming children to the Carlos for camp. We look forward to sharing a summer of in-person art-making as we celebrate the 30th anniversary of Camp Carlos.

Register for Camp Carlos TODAY!
Camp sessions are $250 per week for Carlos Museum members, $300 per week for nonmembers.
 
Your membership not only entitles you to advance registration but also discounted fees for camp and other children's programs, free admission to the museum, a discount in the Museum Bookshop, and more! Click HERE to become a member of the Carlos today.
 
Camp Carlos offers a 10% discount to families registering siblings for the same camp. 
 
Camps are Monday – Friday, 9 a.m. – 4 p.m., with pick-up between 4-5 p.m. The teen camp is from 10 a.m. – 4 p.m.

COVID-19 Policies for Camp Carlos:
Children attending Camp Carlos are required to be vaccinated against COVID-19. Those with a medical/religious exemption or are not yet vaccine eligible are required to receive a negative COVID-19 test within 48 hours of accessing campus.
 
At the present time, Masks are now optional indoors on Emory's campuses. Because of increased personal risk, unvaccinated individuals should continue to wear masks indoors. Anyone who needs to or prefers to wear a mask is encouraged and welcome to do so. 
 
Should health indicators change or heightened risks emerge, indoor masking requirements may be reinstated. For up-to-date information on Emory University's COVID-19 protocols and policies, click HERE.
See it! Think it! Make it!
Inspired by the Carlos Museum galleries and guided by practicing artists from around the city, children at Camp Carlos are encouraged to look closer, dig deeper, and push their creativity further.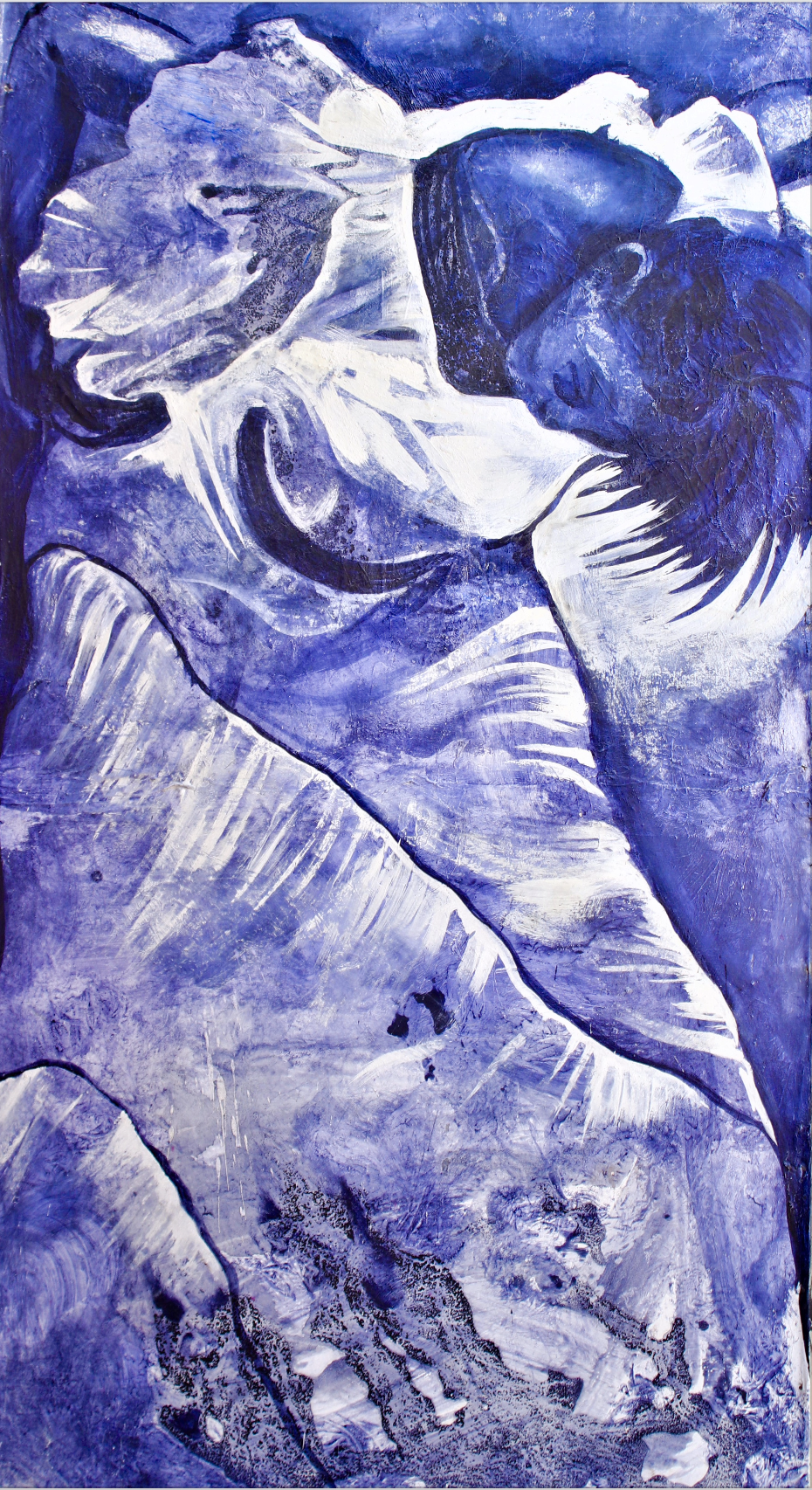 What makes blue jeans blue? Indigo is the plant-based natural dye used to color your favorite pair of faded denim, and it has been used all over the world for thousands of years! Get to know indigo with Atlanta artist Charmaine Minniefield in the exhibition of her large-scale paintings, Indigo Prayers: A Creation Story. In the studio, work with textile and fiber artist Kathy Colt to prepare an organic indigo vat and create patterns using different resist-dye techniques on bandanas, t-shirts, and pillow covers.
Click HERE to register.
Claywork: Bold Molds
June 13-17 for ages 7-9
July 25-29 for ages 10-12
Coiling, pinching, and even throwing on the wheel may be the most familiar ceramic techniques, but artists throughout time and across cultures have also made elaborate clay forms using molds. Atlanta artist and museum educator Ana Vizurraga will explore mold-made vessels, musical instruments, and figurative objects created by the Moche, Maya, and Jama-Coaque cultures of South and Central America with children in the galleries. In the studio, she will teach them to make molds from a variety of materials, from clay to silicon, and use those molds to create and replicate their own figurative works.

Click HERE to register for ages 7-9.
Click HERE to register for ages 10-12.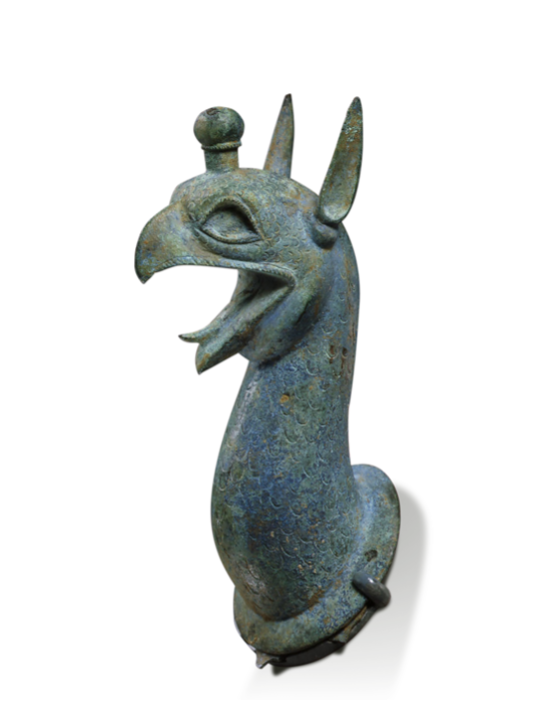 Drawing on Mythology
June 21-24 for ages 7-9
June 27-July 1 for ages 10-12
From the griffins and sirens from ancient Greece to ten-headed demons and elephant-headed deities from India, human beings have created imaginative beings in word and image for thousands of years! Explore and draw mythological creatures in the Carlos galleries with teaching artist Pam Beagle-Daresta. Then, in the studio, use a variety of drawing materials and techniques to create your own mythological creature and a visual environment for it.

Click HERE to register for ages 7-9.
Click HERE to register for ages 10-12.
 
Romare Bearden: An Artmaking Odyssey
July 11-15 for ages 7-9
July 18-22 for ages 10-12
Artist Romare Bearden created a series of works based on Homer's Odyssey, creating images that drew upon the entire history of art. He experimented with color and composition through paper collage to develop ideas for his carefully planned screen-prints illustrating Odysseus' journey. Explore works in the Carlos galleries that relate to Homer's epic and images from Bearden's Odyssey series in the museum's collection. Teaching artist Jess Hill will work with children to think through their own compositions, from initial sketches to collage, to plates for printing. As part of Camp Carlos, each child will receive an age-appropriate retelling of the epic.

Click HERE to register for ages 7-9.
Click HERE to register for ages 10-12.
 
For more information about Carlos Museum programs for children and families, contact Ana Vizurraga at avizurr@emory.edu or 404.727.4280.
Images, top to bottom:
Charmaine Minniefield (American), Indigo Prayers Ring Shout 3, 2020, indigo and crushed oyster on canvas, © Charmaine Minniefield, Courtesy of Charmaine Minniefield
Female Figure with Elaborate Headdress. Jama-Coaque, Ecuador, South America. 300 BCE – 800 CE. Ceramic. Gift of William C. and Carol W. Thibadeau. 1990.11.53
Griffin Protome. Greece, Europe, Orientalizing. 660–640 BCE. Bronze. Carlos Collection of Ancient Art. 1986.10A
Romare Bearden (American, 1911-1988), Untitled (The Trojan Horse), ca. 1977. Collage of various papers and mixed media mounted on masonite. Museum purchase in partnership with Stuart A. Rose Manuscript, Archives, and Rare Book Library, Robert W. Woodruff Library, William Bowen Astrop Family, Nancy and Randall Burkett, Maria Doiranlis and Jasper Gaunt. 2014.34.1 Ex coll. Richard A. Long, Atlanta, Georgia. Thence by descent. Purchased by MCCM from New York art market.