Image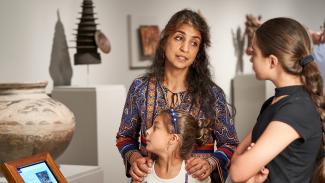 Membership Matters
Deepen and enrich your experience with art by joining the Carlos Museum. Membership supports innovative learning opportunities and groundbreaking exhibitions as well as the care and conservation of the museum's renowned collections. Members enjoy benefits such as exclusive exhibition previews and discounts at the bookshop and on programs and events.

Give the Gift of Membership
Share the Carlos Museum with family, friends, and colleagues. The gift of membership provides a year of art and unique experiences for someone special. Art has the power to change lives— your gift can do that, too. 
Join or Renew Online    Join or Renew by Mail