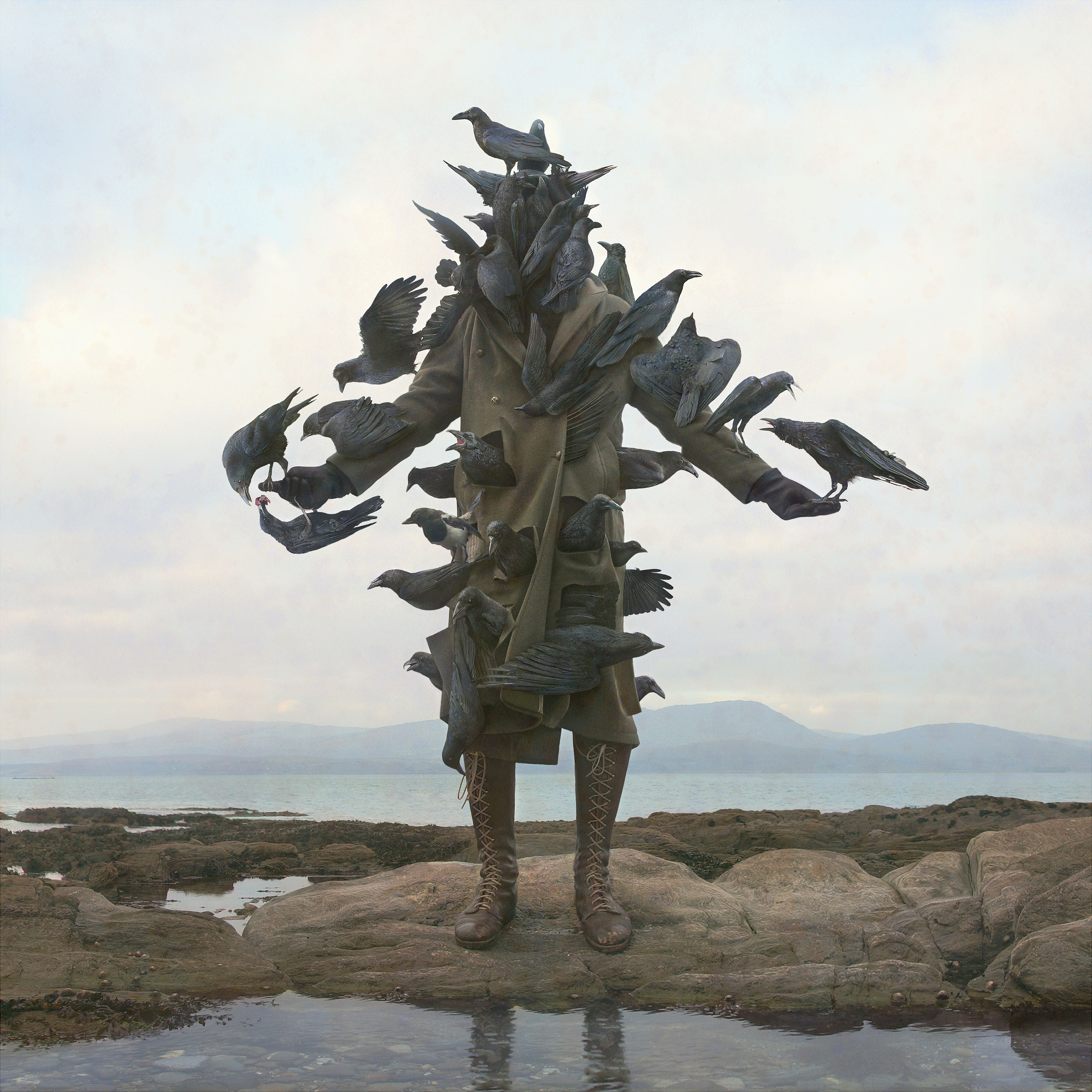 On January 29, the Michael C. Carlos Museum of Emory University will present the thought-provoking new exhibition, And I Must Scream, developed by Dr. Amanda H. Hellman, the museum's curator of African art. The show features photographs, sculptures, paintings, drawings, and site-specific installations from ten local, national and international contemporary artists.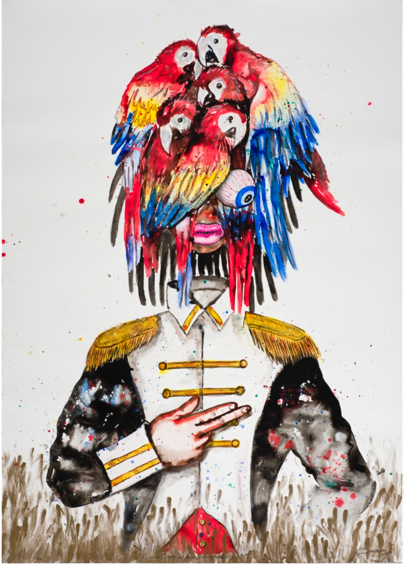 Employing monstrous, grotesque, and humanoid figures and forms, the works engage five themes—corruption and human rights violations, displacement, environmental destruction, the pandemic, and renewal. This exhibition acts as a call-to-action and shows these crises to be both urgent and interconnected. The accompanying programming will bring scholars and artists from around the world to teach classes, facilitate performances, and create new works of art.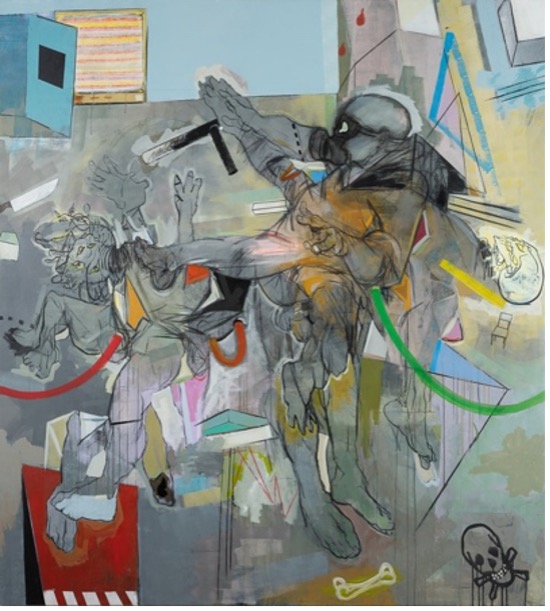 According to Dr. Hellman, "The exhibition seeks out the voice of the artists to explore incomprehensible man-made issues and aims to connect artists from a range of countries. These ten artists' important work, and the monumental crises their art confronts, bring vital conversations to the forefront in a way only art can."
Artists featured in the exhibition include Laeïla Adjovi & Loïc Hoquet (Benin/France & France), Anida Yoeu Ali (Cambodia/US), Steve Bandoma (DRC), Amie Esslinger (US), Ganzeer (Egypt), Cannupa Hanska Luger (US-Mandan, Hidatsa, Arikara, Lakota), Thameur Mejri (Tunisia), Kahn & Selesnick (US & UK), Yinka Shonibare (UK), and Fabrice Monteiro (Benin/Belgium). The exhibition closes on May 15, 2022.

Click HERE to view the digital exhibition catalogue. 
Images
Top to bottom: Fabrice Monteiro, Prophecy #8, 2014, color inkjet print, © Fabrice Monteiro, courtesy MAGNIN-A Gallery, Paris.
Kahn Selesnick,King of Birds from Eisbergfreistadt, 2007, Archival pigment print, © Kahn & Selesnick, courtesy of Jackson Fine Art.
Steve Bandoma (DRC), Perruche Perruque from Costumes, 2018, Ink on paper, © Steve Bandoma, Courtesy MAGNIN-A Gallery, Paris.
Thameur Mejri (Tunisia), Destroy the Source, 2016, Charcoal, pencil, pastel & acrylic on canvas, courtesy of the artist.
Programming
For a full list of programming, click HERE.
 

Press
For media inquiries or to request high res press images, please contact Sarah H. Jones, Director of Marketing and Communications for the Michael C. Carlos Museum. 
 
About the Artists
Laeïla Adjovi
Laeïla Adjovi is a Beninese and French storyteller. She grew up in Gabon and South Africa, studied in France, lived in India and New-Caledonia, before working as a radio reporter for the BBC from Dakar, Senegal. As a reporter and photojournalist, she covered West and Central Africa, while developing a visual craft rooted in the practice of film photography. As a writer, photographer, and visual artist, she navigates between creative documentary and fine art photography. Since late 2018, she has been working on a book (texts and photography) and a radio documentary, The roads of Yemoja, about a West African deity whose rites traveled across the Atlantic during the slave trade. Her works have been exhibited internationally, including in France, South Africa, and Senegal. In May 2018, her project 'Malaïka Dotou Sankofa,' in collaboration with Loïc Hoquet, won the Grand prize of the Dakar contemporary art biennial.
https://adjovi.visura.co/
Connect: https://twitter.com/laeilaadjovi
Steve Bandoma
Born in 1981 in Kinshasa, the Democratic Republic of the Congo, Steve Bandoma is an artist and political activist who utilizes many different modes of expression to create dynamic, often chaotic, yet highly composed pieces. He is a co-founder of the Librisme Synergie, a contemporary art collective that actively resists the traditional teaching methods of the Academy and the conservative Congolese art scene. To further these efforts, Bandoma founded Quoi de Neuf in 2011 to provide a platform for contemporary artists in the DRC. His works address the impact of capitalism, neo-colonialism, consumerism, and African history. He has exhibited in institutions such as the Cartier Foundation in Paris, at art fairs in New York and London, and several museums in South Africa, Europe, and America.
 
Connect: https://twitter.com/Bandoma5 
Anida Yoeu Ali
Anida Yoeu Ali is an interdisciplinary artist born in Cambodia in 1974 and raised in Chicago. Her experience as a first-generation Muslim Khmer woman informs her work, which spans "performance, installation, video, images, public encounters, and political agitation." In 2011, Ali received a Fulbright Scholarship to return to Cambodia, where she investigated her transnational identity through artmaking. Ali has received grants from the Rockefeller Foundation, Ford Foundation, the National Endowment of the Arts, and the Illinois Arts Council. In Cambodia, she is a founding partner of the independent artist-run media lab, Studio Revolt. 
Ali's most celebrated work, The Buddhist Bug, makes its US debut in And I Must Scream, has been extensively exhibited across Asia, Europe.
https://www.anidaali.com
Connect: https://www.facebook.com/anidayoeuali
Amie Esslinger
Amie Esslinger is an Atlanta-based artist focused on examining the natural world through the lens of art. Themes in her work include the tension between order and disorder, observable and non-observable, and living and non-living organisms. Esslinger's mixed-media installations draw on her experiences using ceramics, fabric, and sculpture to manipulate texture in her work. 
Most recently, her art investigates the implications of the pandemic. Her work was featured in The Elusive Divide at the Cross-Pollination Lab, The World Unseen: Intersections of Art and Science at the David J. Sencer CDC Museum in association with the Smithsonian Institution. Esslinger has a BFA from Georgia State University and has been a resident at Yaddo in Saratoga Springs, New York, and the Hambidge Center in Rabun, Georgia.
http://www.amieesslinger.com/
Ganzeer
Ganzeer is a Houston-based artist, born in Giza, Egypt in 1982, who gained international recognition for his series of street murals in Egypt following the 2011 Egyptian revolution. Described as a "chameleon" by Carlo McCormick in the New York Times, Ganzeer operates seamlessly between art, design, and storytelling, creating what he has coined "Concept Pop." His medium of choice, according to Artforum, is "a little bit of everything: stencils, murals, paintings, pamphlets, comics, installations, and graphic design."

He and his works are highly political, often taking strong stances against powerful governmental figures and their regimes. With over 40 exhibitions to his name, Ganzeer's work has been shown in a wide variety of art galleries, impromptu spaces, alleyways, and major museums around the world, such as The Brooklyn Museum The Palace of the Arts in Cairo, the Greek State Museum in Thessaloniki, the V&A in London, and the Edith Russ Haus in Oldenburg. 
Connect: https://twitter.com/ganzeer, https://www.instagram.com/ganzeer

Kahn & Selesnick
​​​​Nicholas Kahn and Richard Selesnick are a collaborative artist team who have been working together since they met while attending art school at Washington University in St. Louis in the early 1980s. Both were born in 1964, in New York City and London, respectively. They work primarily in photography and installation art, using these media to combine historical and fantastical imagery. Their work has been featured in the Brooklyn Museum of Art, the Philadelphia Museum of Art, the Houston Museum of Art, the Los Angeles County Museum of Art, and the Smithsonian Institution, and published in four books; Scotlandfuturebog, City of Salt, Apollo Prophecies, and 100 Views of the Drowning World.
https://kahnselesnick.biz/ 
Connect: https://www.instagram.com/kahnselesnick, https://www.facebook.com/nicholas.kahn
 
Cannupa Hanska Luger 
Born in 1979 on the Standing Rock reservation in North Dakota, Cannupa Hanska Luger is a New Mexico-based interdisciplinary artist and a citizen of the Three Affiliated Tribes (Mandan, Hidatsa, and Arikara) of the Fort Berthold Reservation. From 2018 to 2020, Luger received fellowships and awards from the Smithsonian Institution, the Center for Crafts, the Joan Mitchell Foundation, and the Museum of Arts and Design. Luger has exhibited at museums and galleries around the US, including Princeton University Art Museum, Art Mûr, Crystal Bridges Museum of American Art, Orenda Gallery, Denver Art Museum, Michael C. Carlos Museum, and the National Center for Civil and Human Rights, among others. Luger holds a BFA in studio arts from the Institute of American Indian Arts.
Connect: https://www.instagram.com/cannupahanska/
Thameur Mejri
Thameur Mejri was born in 1982 in Tunis. His paintings seek to address powerful themes, from religious dogma to power imbalances and existentialism. Mejri does so through what he calls "secular exorcism," in which he actively deconstructs figures and symbols, resulting in highly energetic, process-based paintings. These works aim to prompt the viewer to consider their own consciousness and the implicit associations, power dynamics, and societal norms that govern their mental space. He was heavily influenced by the works of Francis Bacon, Pablo Picasso, and David Lynch. 
Mejri has exhibited his works across the world, including the Contemporary African Art Fair in London, the 13th Biennale in Cairo, Egypt, and the New York International Independent Film and Video Festival where his film, "The Plague" was awarded Best Experimental Short Film in 2007. Currently, he teaches at the Higher Institute of the Arts & Crafts in Kairouan while also continuing to produce art.
http://www.galerielmarsa.com/artists/item/thameur-mejri.html
https://www.montaguecontemporary.com/artists/32-thameur-mejri/overview/
Connect: https://www.instagram.com/thameur_mejri, https://www.twitter.com/thameur13
Fabrice Monteiro
Dakar-based photographer Fabrice Monteiro was born in 1972 in Namur, Belgium, and grew up in Benin. He embraces his multi-cultural upbringing, utilizing it to inform many of his works. The artist was first introduced to photography after college while pursuing a career in modeling. Monteiro's works utilize the language of a multitude of genres, from photo-reportage, fashion photography, and portraiture. His meticulously curated photographs seek to confront and bring attention to the impact of pollution resulting from overconsumption as well as broader themes such as politics, religion, and identity. https://fabricemonteiro.viewbook.com/

Connect: https://www.instagram.com/studiofabricemonteiro/?hl=en 
Yinka Shonibare
Born in London, UK in 1962, Yinka Shonibare is an internationally acclaimed interdisciplinary artist. He often references the Western art historical canon to engage and confront historical and current global colonialism as well as cultural and national identities within these systems. Shonibare often uses Wax Hollandais fabric in his works--mass produced printed cotton fabric mimicking batik, now synonymous with African fashion. 
Shonibare's works have been exhibited across the globe. He was featured in the 2007 Venice Biennale and his work is included in the collections of Tate Modern, MoMA, and the National Museum of African Art among many other prestigious institutions.
http://yinkashonibare.com
 
Connect: https://twitter.com/SHONIBARESTUDIO, https://www.instagram.com/shonibarestudio/