Internships provide experience with collections maintenance, preventive care, disaster preparedness, and conservation treatment. Under the supervision of staff conservators, interns number and rehouse objects; participate in gallery maintenance and pest monitoring; undertake treatment steps such as stabilization, cleaning, and repair. Hands-on work in the lab is supplemented by readings and occasional short assignments.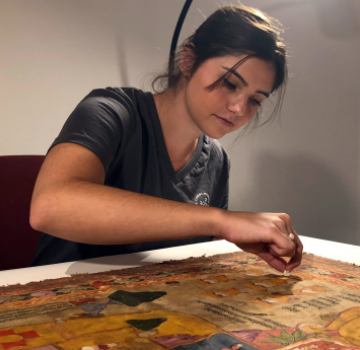 Connolly EC '21 reduced dirt from the surface of a painting depicting the Jain Cosmic Man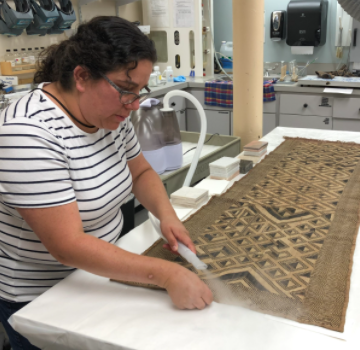 Gonzales GSU '18 humidified a large Kuba textile to relax creases and reshape folds.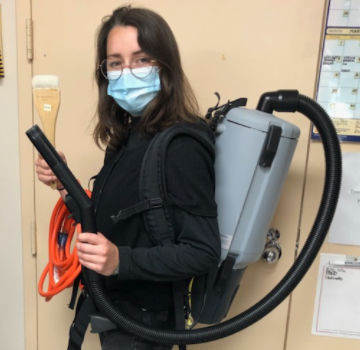 Best GSU '21 vacuumed sculptures on display in the galleries and in campus buildings.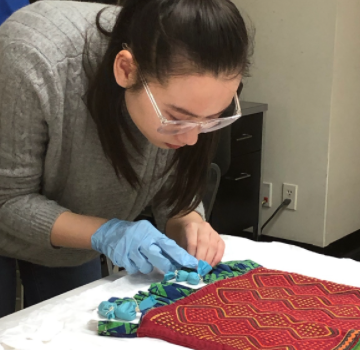 Shen EC '20 prepared a child's mola blouse for display.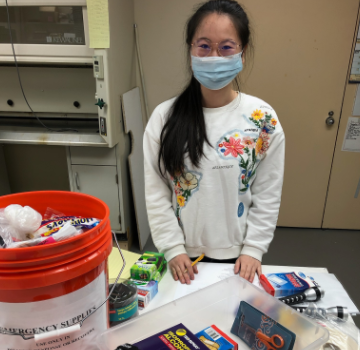 Yu EC '22 inventoried emergency supplies and assembled response kits for galleries and storage rooms.