We read a lot. These books, purchased from the Carlos Museum Bookshop, are the ones we recommend to friends, purchase as gifts, and return to over and over again.
Send your orders by email, with phone number and shipping address, to Bookshop Manager Mark Burell at mburell@emory.edu.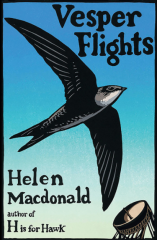 Vesper Flights by Helen Macdonald 
Recommended by Mark Burell, Bookshop Manager
Just published! Helen Macdonald's last book, H is for Hawk, was one of those books, and she is one of those writers, that can take you out of yourself, out of your quarantine, into a new paradigm, a powerful yearning for connection with nature. This collection of luminously written essays touches on Hungarian crane migration, swan "upping" on the Thames, the majesty of wild boar, a British spymaster taming a cuckoo, migraines, and the mystery of swifts and their mysterious "vesper flights" to high altitudes. After the success of H is for Hawk, Macdonald said she'd met people who had read the book and began to notice birds or "small changes in the natural world" that they hadn't noticed before. "That's occasionally reduced me to tears," she said. "There's this brilliant, glittering world of profusion and life out there. It's just there for us to take notice of." $27, hardcover.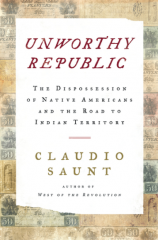 Unworthy Republic: The Dispossession of Native Americans and the Road to Indian Territory by Claudio Saunt 
Recommended by Mark Burell, Bookshop Manager
Claudio Saunt is a professor of American History at the University of Georgia and has written before about Southeastern Native Americans and their struggles to survive in the early years of the American republic. Here, using firsthand accounts and original government records, he produces a new interpretation of the state-sponsored theft of Native lands and the brutal and lawless forced relocation of the peoples on that land, showing how the politics of slavery were another part of this terrible chapter in American history. $26.95, hardcover.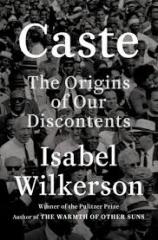 Caste: The Origins of Our Discontents by Isabel Wilkerson
Recommended by Mark Burell, Bookshop Manager
Isabel Wilkerson won the Pulitzer ten years ago for her fascinating history of the Great Migration, the long, steady movement of black Americans out of the south in search of new lives in northern and western cities. This brilliant new book throws racism—as well as social class, bloodlines, religious heritage, and other factors—into a new light, as a caste system that hardens into a persistent ranking of lives, of entire families, that resists our efforts at creating greater equal opportunity within society. As the Washington Post put it, this beautifully written book is an account of "how hierarchy reproduces itself, as well as a call to action for the difficult work of undoing it."  Wilkerson was interviewed on NPR's Fresh Air recently, and her book is already an Oprah Book Club selection and a national bestseller. $32, hardcover.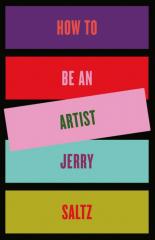 How to Be an Artist by Jerry Saltz
Recommended by Allison Hutton, Director of Communications and Marketing
This guide by New York magazine critic Jerry Saltz is part Sister Corita Kent's rules, part Julia Cameron's The Artist's Way, and part mentorship à la Tim Gunn of Project Runway. While the exercises and the mentorship this guide provides primarily apply to visual artists, the book's overarching concept applies to all creators, reminding me of this quote from Picasso: "Inspiration exists, but it has to find you working." $22, hardcover.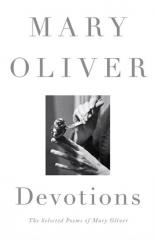 Devotions by Mary Oliver
Recommended by Allison Hutton, Director of Communications and Marketing
Mary Oliver's anthology, comprised largely of poems about nature and animals, is potentially as healing as the real things are. When you feel your heart start to harden or your pulse begin to race, consider cures such as "Little Dog's Rhapsody in the Night (Percy Three)":

He puts his cheek against mine
and makes small expressive sounds. 
And when I'm awake, or awake enough

he turns upside down, his four paws
 in the air
and his eyes dark and fervent.

Tell me you love me, he says.

Tell me again.

Could there be a sweeter arrangement? Over  
  and over, 
he gets to ask it. 
I get to tell.
$30, hardcover.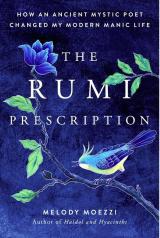 The Rumi Prescription by Melody Moezzi 
Recommended by Allison Hutton, Director of Communications and Marketing
There's a reason Rumi is a Carlos Museum Bookshop best seller with his own bookshelf, and there's a reason author and Emory alumna Melody Moezzi turned to Rumi as not only bibliotherapy but the prescription to all that ailed her during one of the most difficult times in a life already chock full of difficulties. Moezzi's memoir of a mental health crisis is engrossing, and the ends of each chapter, which offer a diagnosis and prescription verses, are an easy pill to swallow. $27, hardcover.