Life and the Afterlife: Ancient Egyptian Art from the Senusret Collection, on view at the Michael C. Carlos Museum from February 4 to August 6, 2023, is an exhibition about the power of ancient Egyptian objects to engage and inspire.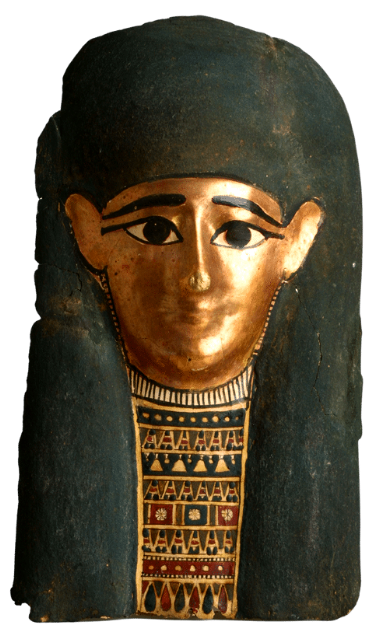 The collection, named after King Senusret II's pyramid village, Hetep-Senusret in the Faiyum, was gifted to the Carlos in 2018 by the Georges Ricard Foundation with the understanding that it would be conserved and used to promote knowledge not only about the rich funerary rituals, customs, and beliefs of the ancient world but also about the life of ancient objects over time. Several items in the exhibition highlight student and faculty research, technical and scholarly collaboration, methods of analysis and conservation, and provenance tracing.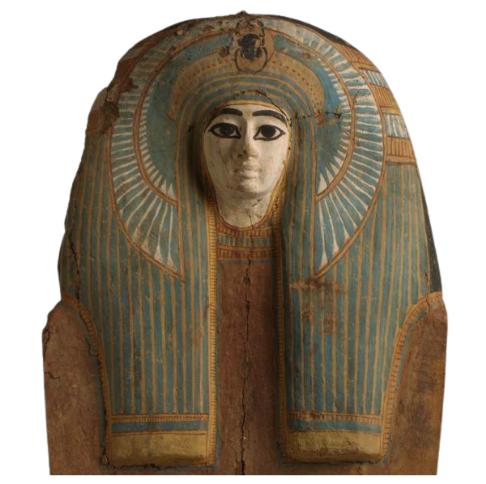 The exhibition focuses on the history of the Senusret Collection; objects of daily life; the beauty and protection of amulets and jewelry; religious votive statuettes that acted as donors' magical participants in cultic practices; stela and reliefs; and burial items that provided for the eternal needs of the deceased. Burial objects include the coffin assemblage of the priestess of Osiris, Taosiris, which protected and transformed the wrapped body.
Click HERE to view the digital exhibition catalogue. 
Exhibition Videos
Explore objects from the Senusret Collection with the Carlos Museum. Click HERE to explore our Life and the Afterlife YouTube Playlist. 
Public Programs
The Museum offers a rich variety of educational programs that delve more deeply into topics related to the exhibition. Click HERE to visit the calendar and learn more.

These exhibition programs are made possible through generous support from Clara and John O'Shea, Linda and Ira Rampill, and donors to the Carlos Museum's successful 2021 Giving Tuesday initiative.

Press Release
To read the press release announcing the opening of the exhibition, click HERE. 
For high res images of selected exhibition objects, please contact Emily Knight at emily.knight@emory.edu. 

Images
Model Solar Boat. Egyptian. Middle Kingdom, Dynasty 12, ca. 1939-1760 BCE. Wood stucco, pigment. Gift of the Georges Ricard Foundation 2018.010.415. Photo by Bruce M. White, 2022 
Coffin Board of a Woman. Egyptian. Third Intermediate Period, Dynasty 22-25, 943-655 BCE. Wood, gesso, pigment. Gift of the Georges Ricard Foundation. 2018.010.410. Photo by Bruce M. White, 2022
Gilded Mummy Mask. Egyptian. Late Ptolemaic, 197-30 BCE. Linen, gesso, pigment, gold. Gift of the Georges Ricard Foundation. 2018.010.673. Photo courtesy of the Georges Ricard Foundation and the California Institute of World Archaeology.