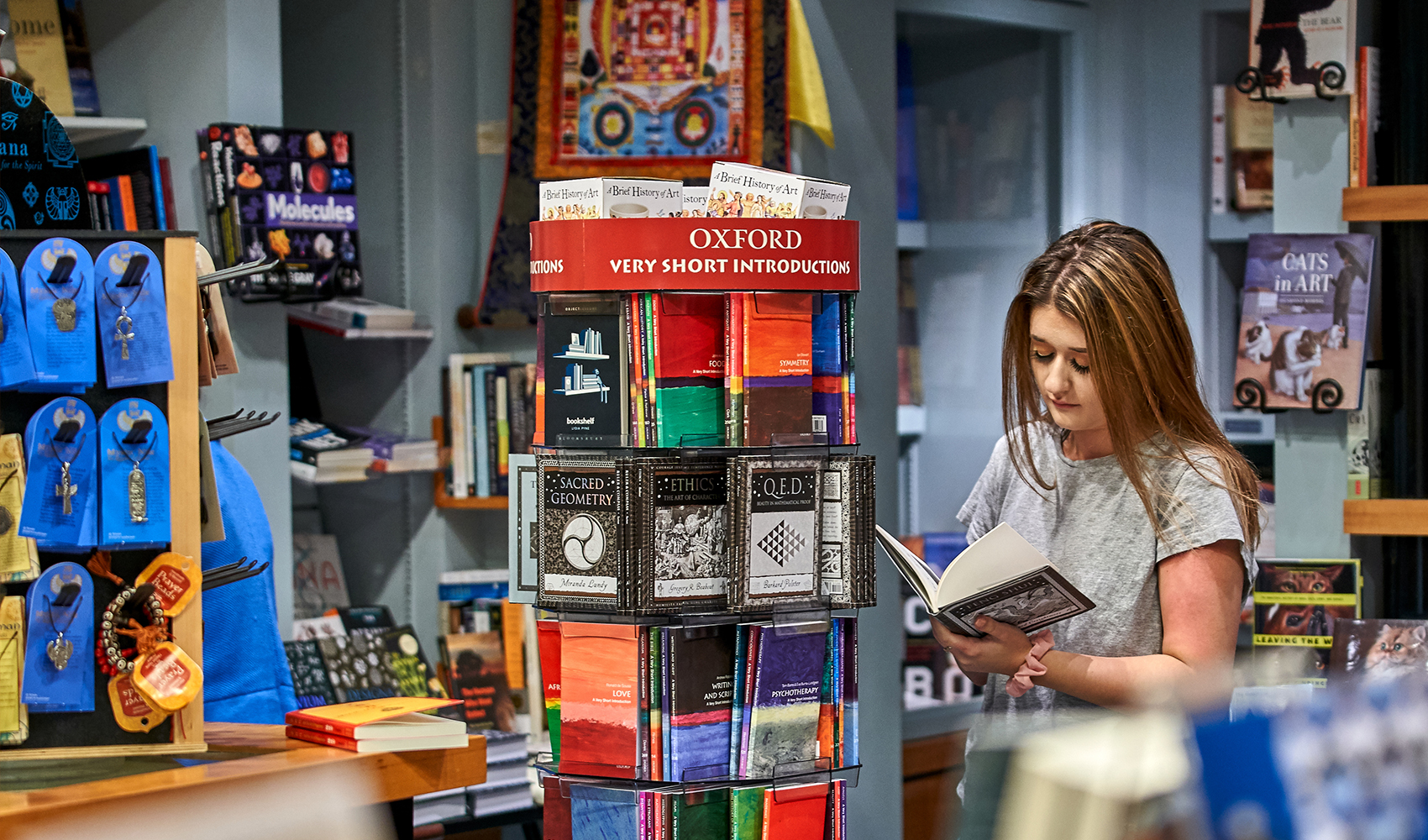 For curious readers
The Carlos Museum Bookshop stocks thousands of inventively curated books on art, archaeology, history, mythology, and more for adults and children. Brimming with titles on the ancient cultures of Egypt, Greece, Rome, the Near East, Africa, the Americas, and Asia, the Bookshop will pique your curiosity, spark your creativity, and send you in pursuit of answers to questions you never knew you had. All purchases support the museum.

The Museum Bookshop is a true browser's bookshop, with shipments of new books coming in every few days. The Bookshop does not currently offer online shopping, so please visit in person to see the full line of creatively stocked and carefully curated books and gifts. Parking is free on weekends!

Carlos Museum members receive discounts on purchases.
New 
On view as part of Transcendent Deities of India: The Everyday Experience of the Divine, Manjari Sharma's photographs of Hindu gods and goddesses have been compiled into the volume Darshan, now available at the Carlos Museum Bookshop. A Sanskrit word, darshan means "apparition" or "glimpse," and is used most commonly in the context of Hindu worship wherein the god or goddess and the viewer see each other. Led by the experiential nature of darshan, the series of photographs captured in this volume explores the delicate relationship between photography and representation.

Hardcover, limited press run, $35.00
*Each volume comes with a print of the goddess Saraswati that has been signed by the artist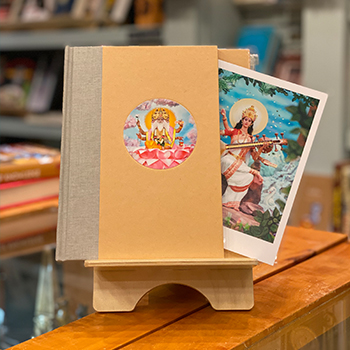 Copies of artist-in-residence Abhishek Singh's new book, Namaha: Stories from the Land of Gods and Goddesses, may be ordered from the Bookshop by calling 404-727-0509 or emailing Mark Burell at mburell@emory.edu.

Namaha: Stories from the Land of Gods and Goddesses is a collection of short stories inspired by the ancient wisdom literature of India. Singh's work, acclaimed around the world for its unique style of storytelling with compelling illustrations and enthralling text, takes readers into the fantastical world of Indian mythology, deciphering its many symbolic and ecological layers.

Hardcover (imported from India), $29.99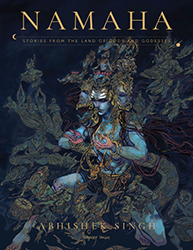 | | |
| --- | --- |
| Hours |   |
| Tuesday-Friday | 10 AM — 4 PM |
| Saturday | 11 AM — 5 PM |
| Sunday | 1 — 5 PM |
(Closed Mondays and university holidays)