Hours
Tuesday-Friday         11 am — 4 pm
Saturday                    11 am — 5 pm
Sunday                      1 pm   — 5 pm 
Closed Mondays and university holidays. 
For details, visit the museum's Hours and Operations page. 
The museum is once again open regularly and without requiring reservations ahead of your visit. Due to staffing limitations, there may be unexpected closures. If you want to be sure the Bookshop is open when you visit the museum, contact Bookshop Manager Mark Burell by email in advance. We also feature a great selection of books and gifts by mail order, with shipping and curbside pickup options.  See below!
---

Browse our selections of new and favorite books on our expertly curated book lists!
 
Click below for:
---
How to order
Email your order, shipping address, and phone number to Bookshop Manager Mark Burell at mburell@emory.edu. 
The Bookshop is actively processing mail orders Monday through Friday, 9 am - 4 pm, except during university holidays. Bookshop Manager Mark Burell is checking email seven days a week, so please reach out with questions or mail orders. 
All sales will be processed in the order in which they are received.
When your order is ready, we will call you to complete the sale with your payment information.

 For more information or to place an order, please contact Bookshop Manager Mark Burell at mburell@emory.edu or 404-727-2374. (Please include your phone number in your email.)

 
---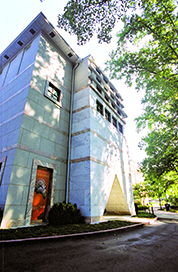 How to get your books
Various shipping options are available, and curbside pickup of book orders is available by appointment. 
For curbside pickup, you can schedule a day and time for pickup with the bookshop by emailing mburell@emory.edu.
At your pick-up time, please drive up to 571 South Kilgo Circle, the back entrance to the museum, and look along the left side of the road for our Curbside Pickup sign. Park next to the sign, stay safely inside your car, and call 404-727-2374 to let us know you've arrived. We will bring your order to you in your car.
---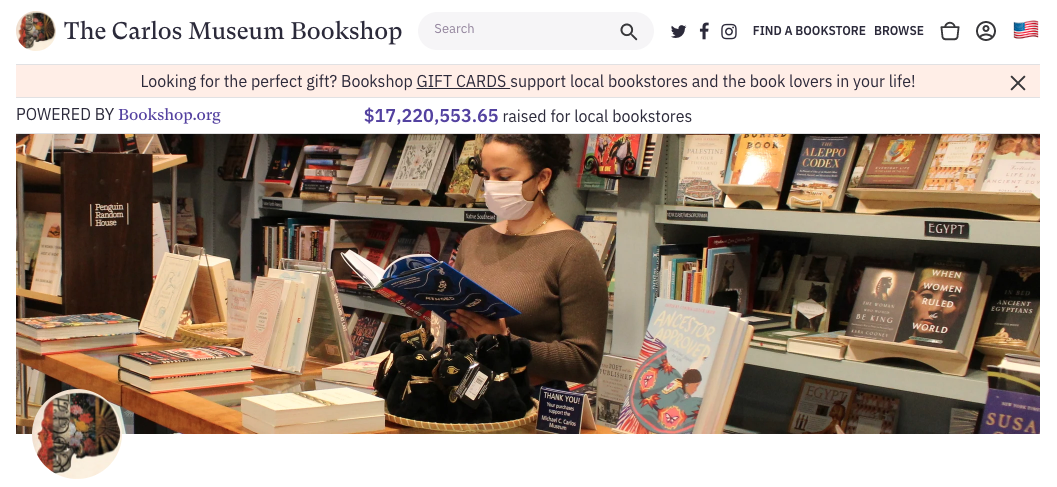 Visit us on Bookshop.org
We now offer online purchasing for shipping to your home through our new non-profit online bookstore at bookshop.org.
Create an account with bookshop.org and place orders from within our storefront (look for "The Carlos Museum Bookshop" at the top left of the webpage to make sure you are in our storefront), and all sales will benefit the Carlos Museum. A portion of each purchase also supports hundreds of other independent bookstores around the country.
Learn more about bookshop.org here or contact Mark Burell at mburell@emory.edu for more information.

Support the Carlos Museum on Bookshop.org.