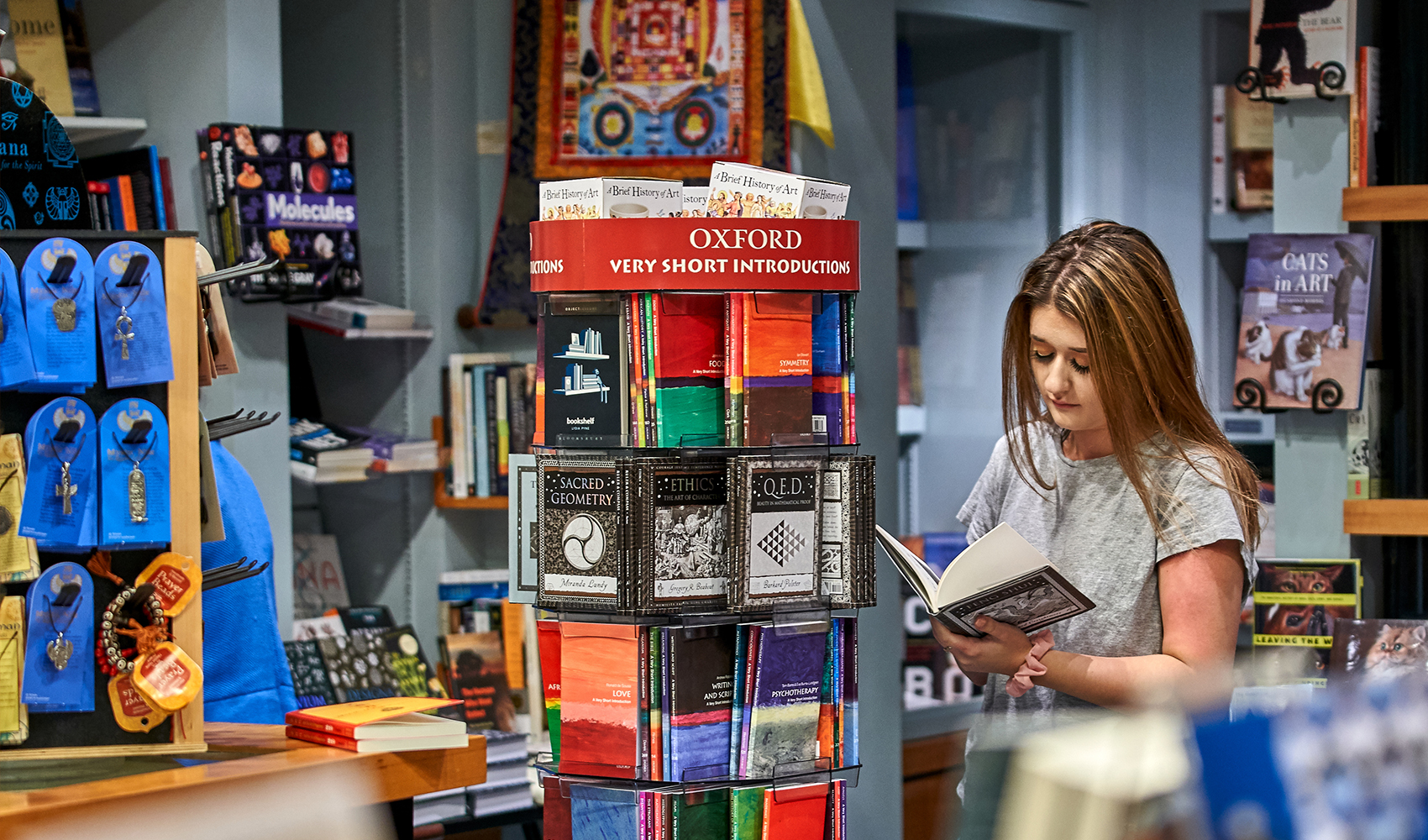 For curious readers
The Carlos Museum bookshop stocks thousands of inventively curated books on art, archaeology, history, mythology, and more for adults and children. Brimming with titles on the ancient cultures of Egypt, Greece, Rome, the Near East, Africa, the Americas, and Asia, the bookshop will pique your curiosity, spark your creativity, and send you in pursuit of answers to questions you never knew you had. All purchases support the museum.
Sorry, we do not currently offer online shopping. Please visit us in person!
Carlos Museum members receive discounts on purchases.
| | |
| --- | --- |
| Hours |   |
| Tuesday-Friday | 10 AM — 4 PM |
| Saturday | 11 AM — 5 PM |
| Sunday | 1 — 5 PM |
(Closed Mondays and university holidays)
Annual Spring Clearance Sale
Join us May 3-4 to celebrate the end of the academic year with the bookshop's annual two-day spring clearance sale, when everything in the shop from children's and adult books to unique jewelry and gifts (and even sale and bargain books!) will be discounted 20%.
| | |
| --- | --- |
| Friday | 10 AM — 4 PM |
| Saturday | 10 AM — 5 PM |
Please note: Membership discounts do not combine—the maximum discount available is 20%. Parking in the Fishburne Deck and Oxford Road Visitor's Deck is free on Saturday.
Featured Title: Visible Man
Visible Man provides an in-depth look at two decades worth of work from Atlanta-based artist Fahamu Pecou, examining how his work investigates the concept of black masculinity and provides new modes for the representation of black bodies. From his self-assumed persona, Fahamu Pecou is the Shit!, to work featured in DO or DIE: Affect, Ritual, Resistance, this publication illustrates the trajectory of Pecou's work.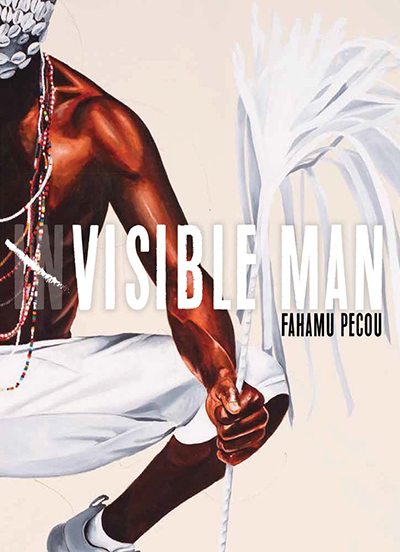 Boxed hardcover edition, $34.95
Carlos Museum members receive discounts on purchases. Contact the bookshop manager directly for mail orders at mburell@emory.edu.